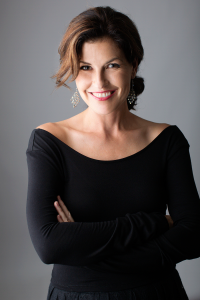 If we could sit down to beautiful steaming lattes in my little coffee shop down the street, I would fill your ears with stories and soak down my cup while you chatted about yours in return. There are few things more delightful to me than a cozy conversation with a friend.
I would tell you that I am a Virginia girl who was swept away by a Carolina boy, and that he turned  my world upside down.
The conversation would probably soon move to the subject of my three children: how God whispered Katie into my heart one moonlit night, how Annie's adventurous spirit would change me forever, oh and how Johnny would become a man after God's own heart.
But, oh yes, photography. That is why we are here.
I still remember the feeling I had looking through the camera lens as I tried to capture my first baby girl. It was like time stopped. As I filled the frame with her chubby cheeks, I had the feeling of gathering treasure, like picking up beautiful shells on the beach and putting them in my pockets. Every click put another gleaming gift in my hands. I have been practicing this art of gathering treasure for over twenty years now. It is a powerful part of my relationship with God and, I believe, my calling. To seek his glory, wherever it may be, and capture it the very best I can to share with others.
That glory is in you, in the eyes of your children, and in the simplest moments of your life. It hides like gems throughout the whole earth.  I want to seek it as I follow God, with my camera in my hand and my heart on my sleeve, wherever that takes me.
I am also deeply grateful when my images can show someone something about themselves they didn't see or know before, and when this strengthens their belief in themselves. Watching a woman believe she is beautiful again through my images brings me to tears every time.
This is who I am. Glory seeker. Follower of light.
But…
I am also a mom who dances in the kitchen with her kids on summer nights after dinner, or a girl who plays with her golden retriever after a long day. I will always get popcorn at the movies even if I am full from dinner or on a diet. This always astounds my sweet husband. I live for good coffee and candles and beautiful tea cups. If you are walking with me after a rain storm, be prepared to stop with me every few minutes or so to gaze at the reflections in the puddles, or better yet sit down in one in the summer.
Now, tell me all about you. Do you need a lovely portrait of yourself? I want to help make you feel at ease and show you how stunning you are. I am excited to help you gather treasure of your own, whether it be art prints to remind you of the glory, or the brilliance and giggles of your babies.
I am here to help.
Let's do this again soon~
Mary Anne